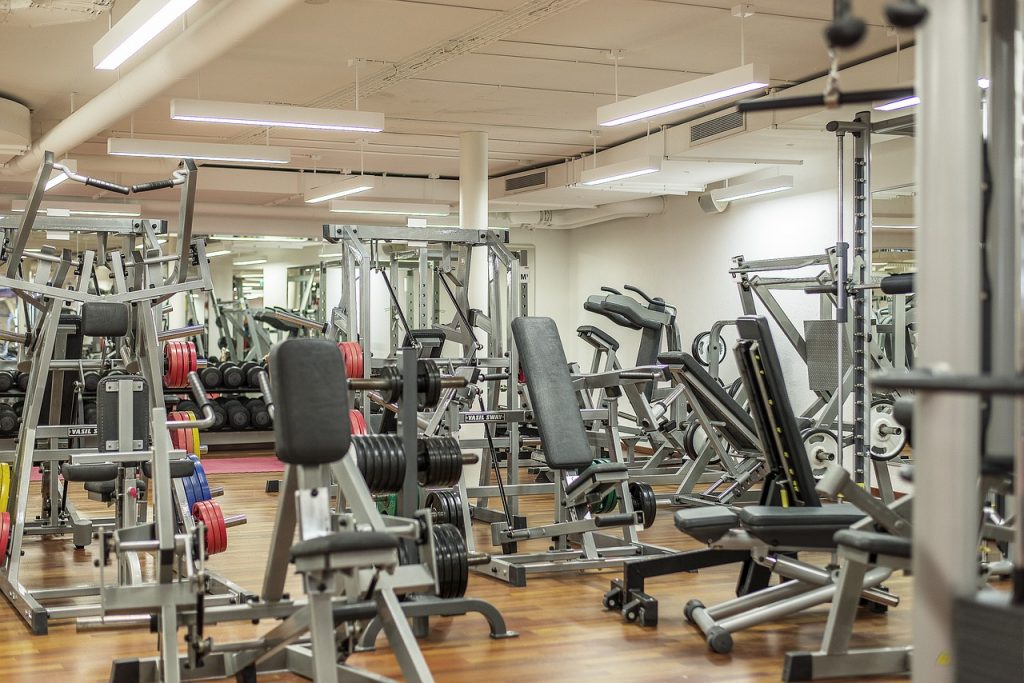 Aside from cardio, which focuses on elevating the heart rate and leaning out the body; building muscle is a great way strengthen the body without putting a lot of strain on joints. This article we will cover great pieces of gym equipment for building muscle for back, chest, arms, abs, and legs.Upper Body: Back, Chest, and Arms
When trying to build muscle, a lot of machines are versatile, targeting multiple areas at the same time. One of these is the lat pulldown machine. It uses controlled movements to pull the bar overhead to the chest, slowly releasing it upward repeatedly. This exercise targets the back, chest, and arm muscles. Another piece of equipment that strengthens the back, chest, and arms is the bench press. This staple piece of gym equipment uses controlled breathing and movement to lift the bar up and down in repetition.
Another versatile machine are cables and pulleys. Weights are usually set on one side and using the opposite hand, pulling the cables across the chest; this is great for building arm muscles. Or, set the two lifts in the center of the machine and pull towards the chest, which is great for building chest muscles. The classic pull up bar (or for beginners, like myself) an assisted pull up machine. This targets arms and chest, gripping the overhead bar and pulling the body's chest to the top. The preacher bench is great to focus on bicep building, sitting on the seat and placing arms on the pads, lifting weights to the chest and back down.
Lower Body: Abs and Legs
Now that the upper body is taken care of, it's time to work on the lower body, focusing on abs and legs. The power tower is great for building ab muscles. Resting the back against the pad, grip the parallel bars, and raise the legs at a 90-degree angle, or bend the knees and raise diagonally to get the side abdominal muscles. Rowing machines are also great for core workouts, placing the hands on the seat with feet behind the rower, sliding forward and back. A stability ball is great for slow, controlled workouts. This is a half dome half flat surface, using it with or without weights; maintain balance while preforming a plank or squats with the dome against the floor and using the flat surface for the workout.
The calf machine uses weights lifted by the shoulders, extending the body upward by the toes, this targets the calf muscles. The leg press is a machine that requires pushing against repelling weights, great for overall leg strengthening. Lastly, the leg extension machine uses the knees to maintain range by swinging weights.